The Four Corners International Mission is governed by a volunteer, unpaid board of directors. Their combined talents provide advice on policy, advocacy, fundraising and public relations.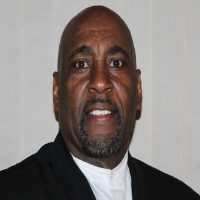 Charles E. Cato, Sr.
Executive Director
Reverend Charles Cato is the Executive Director of Four Corners International Mission, Inc. Over thirty years ago, he founded Mount Calvary Baptist Church in Lanham, Maryland, where he continues to serve as Senior Pastor. A native of Gibsland, Louisiana, Pastor Cato has lived in the Washington D.C. metropolitan area for more than 30 years. In 1980, he received his Bachelor of Science Degree in Pastoral Theology, and in 1990, he received a Master's Degree in Pastoral Theology. In 2000, Pastor Cato took his first mission trip to Guyana, South America. Since that time, Pastor Cato has led mission teams to four other continents — Africa, where FCIM mission teams have traveled to Kenya, Tanzania, and Uganda; Europe, to the city of Paris; Nova Scotia, Canada for a crusade; back to South America – Suriname and FCIM yearly mission trips to Guyana. Domestically, FCIM mission teams have done work in Oklahoma on the Choctaw Indian Reservation; New Orleans, Louisiana assisting in home rebuilding efforts for Hurricane Katrina victims; West Virginia housing renovations; and Nanjemoy, Maryland for home renovations and clothing distributions. Incorporated in 2003, Pastor Cato founded Four Corners International Mission. This mission organization continues to serve people in need around the globe.
---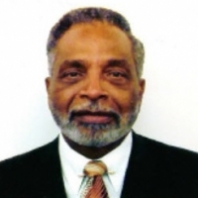 Dr. Welton Fields, Jr.
President
President of the Board of Directors for Four Corners International Mission, Reverend Dr. Welton Fields, Jr., has led the church body of Southern Friendship Missionary Baptist Church in Temple Hills, MD, since 1988. Reverend Fields has a passion for missionary work and has accompanied FCIM mission teams to Africa, namely Kenya and Uganda, on two mission trips as an active member of FCIM. He continues to spearhead mission work domestically through his church's large food bank, and Southern Friendship Missionary Baptist Church has housed over eighty thousand pairs of donated shoes for FCIM's shoe drive for The Shoeman's Water Project. Reverend Fields was the Chairman of the National Capital Baptist Convention of Washington, DC and vicinity, from 2008-2012.
---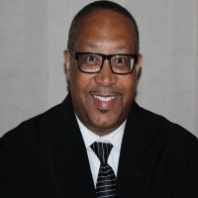 Eric D. Barksdale
Vice President
Reverend Eric Barksdale is Vice President of the Board of Directors for Four Corners International Mission (FCIM). He has been the Senior Pastor of St. Charles Baptist Church in Washington, DC, since 1996. As an active member of FCIM's mission team, Reverend Barksdale has traveled to both Kenya and Uganda. Reverend Barksdale is actively involved in local and national religious and civic bodies, including holding the Chair position for the National Capital Baptist Convention of Washington, DC and vicinity. He is also actively involved with the Missionary Baptist Minister's Conference of Washington, DC and vicinity, and the Howard University Hospital Clergy Partnership. Reverend Barksdale is also privileged to serve as an instructor and preacher for many Baptist Congresses, Associations and Conventions.
---
Linda Holifield-Kennedy, MD, MPH
Vice President
Dr. Linda Holifield-Kennedy currently serves as Medical Officer for Civilian Employee Health Services at The Pentagon Occupational Health Clinic, Washington, DC, and Chief Medical Officer for The Adelphi Research & Development Laboratory Center, Adelphi, MD. She received her Bachelor of Science Degree from UCLA; Master's Degree in Public Health from The Johns Hopkins School of Public Health; and Doctoral Degree in Medicine from the State University of NY in Brooklyn, New York. She is residency trained in Internal Medicine and completed her postdoctoral fellowship training in Occupational and Environmental Medicine at Johns Hopkins University School of Medicine. Dr. Holified-Kennedy has worked and traveled with Four Corners for several years and has led several medical clinics in Kenya, Africa since 2008. As FCIM Medical Director, Dr. Holifield-Kennedy manages medical care, dispenses medications and medical supplies during mission trips abroad.
---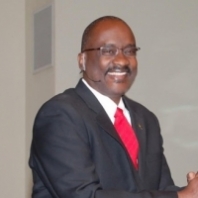 Dennis G. Dunn, II
Board Member
Reverend Dennis Dunn, II, serves as a FCIM Board member, and has been the Shepherd to his congregation as the Senior Pastor of Fellowship Missionary Baptist Church (FMBC) in Albuquerque, NM, for over 18 years.  Reverend Dunn is a veteran Missionary, having led mission FMBC teams to South America, China, Dominican Republic, Honduras, Nicaragua, and Central America.    FMBC supports Compassion International Ministries, which organizes and directs the financial support and sponsorship of thousands of children abroad.  Locally, Reverend Dunn and FMBC support Project Share and Noon Day Ministries by preaching, praying, singing, foot washing, and feeding the homeless.
---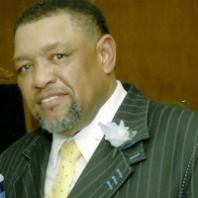 Johnnie L. Dyes
Board Member
Reverend Johnnie Dyes is the Senior Pastor or Saint Matthew Missionary Baptist Church in Athens, LA, where he has led this branch of Zion since August 1999.  He is yet another FCIM Board member who has traveled for mission work to Guyana, South America and New Orleans, Louisiana. Reverend Dyes considers his church in Athens to be a
missionary church and not a stationary church
and as such, Saint Matthew Missionary Baptist has many different outreach ministries.
---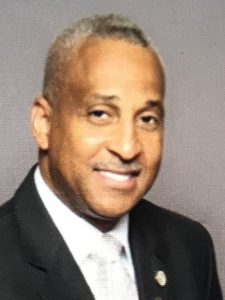 Lanier C. Twyman, Sr.
Board Member
Bishop Lanier C. Twyman, Sr. is the Senior Pastor of the St. Stephen Baptist Church, Temple Hills, Maryland. He is married to the former Tonya Garnes, and is the proud father of three sons, Lanier Jr., Joshua and James.A native Washingtonian, Bishop Twyman has a degree in Business Management from the University of the District of Columbia, and a Biblical Studies degree from Andersonville Baptist Bible College and Seminary. The Graduate School of Theological Studies has provided him opportunities to study on the campuses of Harvard, Yale, Princeton and Emory Universities. Bishop Twyman is a jurisdictional Bishop in the Full Gospel Baptist Church Fellowship, providing oversight in Washington, DC, Prince Georges and Montgomery Counties in Maryland. He is an Executive Board member of the Baptist Convention of Washington, DC & Vicinity and is a member of the Missionary Baptist Ministers' Conference. He also serves on the St. Jude Sunday of Hope Board of Advisories for the St. Jude Children's Research Hospital.
---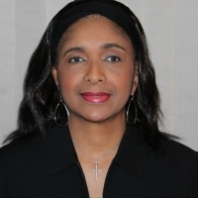 Terhea (Eve) Washington
Secretary
Terhea Washington brings many years of experience in marketing and media to Four Corners International Mission, Inc. A native Texan, Washington makes her home in Maryland. She is the owner of September 9 Media and Management, a full service communications and marketing group. Understanding that God gives us resources to use in His service, Washington gets joy from working to meet the needs of others through her service to Four Corners International Mission, Inc.
---
Your partnership helps people to survive and rebuild lives.